Skip to main content
It looks like you're using Internet Explorer 11 or older. This website works best with modern browsers such as the latest versions of Chrome, Firefox, Safari, and Edge. If you continue with this browser, you may see unexpected results.
Essential Question
What is plagiarism, and what are its consequences?
Lesson 1 - Copy That
Review: Remind the students that we've been discussing plagiarism. Ask for a definition/example. Then ask for suggestions of how to avoid copying. Tell them that today, we'll practice paraphrasing, or putting things into our own words.

Activity: Go through the PPT below, emphasizing that a good vocabulary will help students more easily come up with different ways to state ideas.

Assessment: As the students choose their answers in their groups, walk around the tables and make note of how many situations they have assessed correctly.

3.5 = all four correct
3 = three correct
2 = two correct
1 = one correct

Extra credit/extension: Depending on timing/number of class meetings, you may have the class work in groups on one or both of the attached EC files; one is fairy tale titles, and the other is holiday song titles. If you want to make it harder, give them the proverbs list. I've noticed that a lot of kids aren't familiar with the sayings, though.

Follow-up: Email the students links to two sites that can help them increase their vocabulary: freerice.com, which will donate to the World Food Programme for each correct answer; and vocabulary.com, where you can create an account and play on behalf of Oak Lawn in a national contest.
Infographic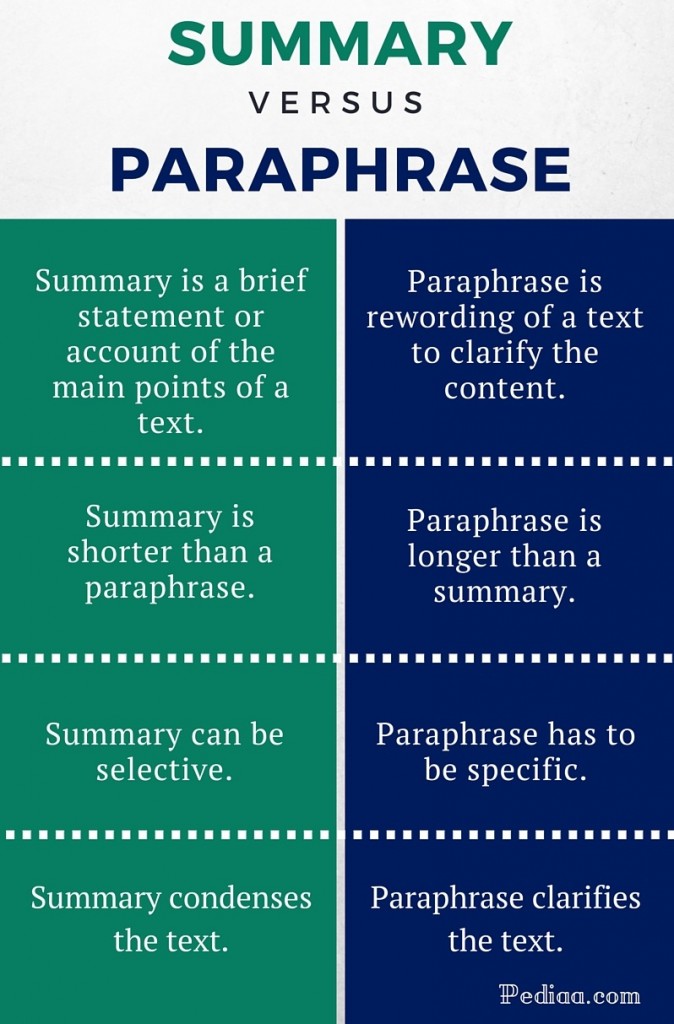 Lesson 2 - Okay or No Way?
Review: Ask the kids to explain what plagiarism is and to give examples.


Assessment:

Hand out the "Okay or No Way?" assignment from CommonSense Media's original curriculum lesson "Whose Is It, Anyway?". As the students choose their answers in their groups, walk around the tables and make note of how many situations they have assessed correctly.



3.5 = all four correct




3 = three correct




2 = two correct




1 = one correct



Discussion: This may need to happen the following week. Go over the correct answers.



Lesson 3 - Summarizing Plots 2
Extra Credit: Check with classroom teachers to see what whole-class novels they've covered. Have an additional summarizing paper available with those titles for the kids to choose from.


Follow-up:

Later in the year, I do a lesson on primary v. secondary sources and read Jon Sciezka's

The True Story of the Three Little Pigs

to the students to demonstrate the "three sides to every story" adage.
Standards Addressed
AASL: 1.1.6 - Read, view, and listen for information presented in any format in order to make inferences and gather meaning; 2.1.2 Organize knowledge so that it is useful; 3.1.3 - Use writing and speaking skills to communicate new understandings effectively; ​4.1.3 - Respond to literature and creative expressions of ideas in various formats and genres
Common Core: ​SL.5.2 - Summarize a written text read aloud; RL.5.2 Determine a theme of a story, drama, or poem from details in the text, including how characters in a story or drama respond to challenges or how the speaker in a poem reflects upon a topic; summarize the text; RL.5.6 - Describe how a narrator's or speaker's point of view influences how events are described.