Skip to Main Content
It looks like you're using Internet Explorer 11 or older. This website works best with modern browsers such as the latest versions of Chrome, Firefox, Safari, and Edge. If you continue with this browser, you may see unexpected results.
RICBA 2020 Nominees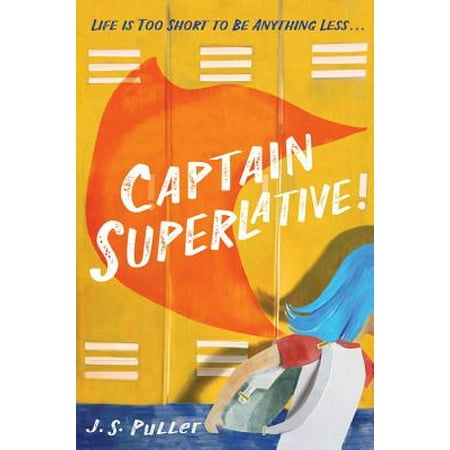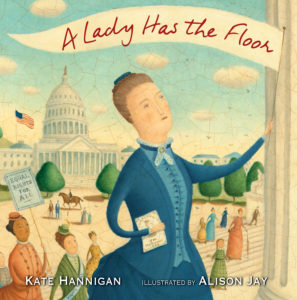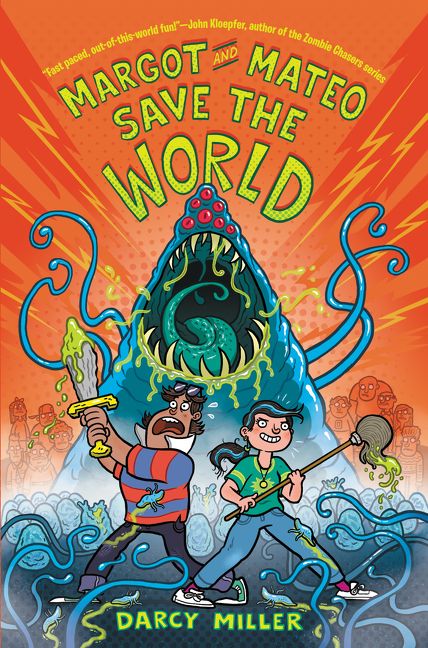 RICBA 2020 Nominees Book Summaries
Bob

by

ISBN: 9781250308696

Publication Date: 2019-05-07

Wendy Mass and Rebecca Stead, two masterminds of classic, middle-grade fiction come together to craft this magical story about the enduring power of friendship. It's been five years since Livy and her family have visited Livy's grandmother in Australia. Now that she's back, Livy has the feeling she's forgotten something really, really important about Gran's house. It turns out she's right. Bob, a short, greenish creature dressed in a chicken suit, didn't forget Livy, or her promise. He's been waiting five years for her to come back, hiding in a closet like she told him to. He can't remember who--or what--he is, where he came from, or if he even has a family. But five years ago Livy promised she would help him find his way back home. Now it's time to keep that promise. Clue by clue, Livy and Bob will unravel the mystery of where Bob comes from, and discover the kind of magic that lasts forever. Praise for Bob: "Authors Mass and Stead team up for this irresistible tale of magic, mystery, and friendship that poses timeless questions about identity and belonging. . .a tribute to the power of storytelling.." --Publishers Weekly, starred review "A perfectly paced plot, supported by secondary characters to whom readers will relate and luminous artwork by Gannon, fill out a story that readers will eagerly embrace. A must-have. . .this novel delights." --School Library Journal, starred review

Captain Superlative

by

ISBN: 9781368004275

Publication Date: 2018-05-08

"Have no fear, citizens! Captain Superlative is here to make all troubles disappear!" Red mask, blue wig, silver swimsuit, rubber gloves, torn tights, high top sneakers and . . . a cape? Who would run through the halls of Deerwood Park Middle School dressed like this? And why? Janey-quick to stay in the shadows-can't resist the urge to uncover the truth behind the mask. The answer pulls invisible Janey into the spotlight and leads her to an unexpected friendship with a superhero like no other. Fearless even in the face of school bully extraordinaire, Dagmar Hagen, no good deed is too small for the incomparable Captain Superlative and her new sidekick, Janey. But superheroes hold secrets and Captain Superlative is no exception. When Janey unearths what's truly at stake, she's forced to face her own dark secrets and discover what it truly means to be a hero . . . and a friend. Debut author J.S. Puller delivers an inspirational story full of heart, humor, and breathtaking revelations.

Front Desk

by

ISBN: 9781338157826

Publication Date: 2019-06-25

Four starred reviews! * "Many readers will recognize themselves or their neighbors in these pages." -- Kirkus Reviews, starred review Mia Tang has a lot of secrets. Number 1: She lives in a motel, not a big house. Every day, while her immigrant parents clean the rooms, ten-year-old Mia manages the front desk of the Calivista Motel and tends to its guests. Number 2: Her parents hide immigrants. And if the mean motel owner, Mr. Yao, finds out they've been letting them stay in the empty rooms for free, the Tangs will be doomed. Number 3: She wants to be a writer. But how can she when her mom thinks she should stick to math because English is not her first language? It will take all of Mia's courage, kindness, and hard work to get through this year. Will she be able to hold on to her job, help the immigrants and guests, escape Mr. Yao, and go for her dreams?

Game Changers

by

ISBN: 9781481476843

Publication Date: 2018-07-03

An ALA Notable Book "This lovingly crafted picture book biography centers on the incredible bond between Venus and Serena Williams...An important selection for biography and sports collections." --School Library Journal (starred review) "Will appeal to children and sports fans of all ages." --Booklist (starred review) "Wife-and-husband team Cline-Ransome and Ransome celebrate tennis superstars Venus and Serena Williams, focusing on their formative childhoods and the way their preparation and talent fundamentally changed the game." --The Horn Book (starred review) "Every page is splashed with vibrant color and eye-catching patterns, and the figures of the women themselves are full of energy, speed, and tension." --Shelf Awareness (starred review) "A beautifully composed biography of the Williams sisters, Serena and Venus...This is one biography that will struggle to stay on the shelf." --School Library Connection Venus and Serena Williams are two of the greatest tennis players of all time. Some say they're two of the greatest athletes of all time. Before they were world famous, they were little girls with big dreams. Venus and Serena Williams. Two peas in a pod. Best friends. Sisters. Six days a week they awoke before the sun came up to practice their serves and returns, to learn to run faster and hit harder. They were unstoppable. At age fourteen, Venus played her first professional match. Three years later, it was Serena's turn. It wasn't easy. Some tennis fans cheered for these two fresh faces, while those who were unhappy to see two black girls competing in a nearly all-white sport booed and taunted them. But they didn't let it stop them. With vibrant mixed media art, nonfiction superstars Lesa Cline-Ransome and Coretta Scott King Honor winner James E. Ransome share the inspirational story of two tennis legends who were fierce competitors on the courts, but close sisters above all.

Hidden City

by

ISBN: 9780802854599

Publication Date: 2018-03-08

A poetic book highlighting everyday nature. The perfect blend of science and poetry, Hidden City demonstrates that nature can thrive anywhere, even in highly populated areas. In this graceful collection of poems, skyscrapers serve as perches for falcons, streetlights attract an insect buffet for hungry bats, and an overgrown urban lot offers shelter to both flora and fauna. Hidden City also includes engaging supplementary materials, which provide scientific information about the animals and plants featured in the book.Coupled with beautiful collage illustrations, the poems in Hidden City offer readers the perfect reminder to notice and care about their environment.

Inky's Amazing Escape

by

ISBN: 9781534401914

Publication Date: 2018-09-25

"Montgomery's expertise and the gorgeous illustrations make this a fine purchase for libraries serving early elementary students." --School Library Journal "The mixed-media illustrations make good use of dynamic spreads, color, and texture--perfect for a book on a master of camouflage. Montgomery seamlessly incorporates interesting facts about octopuses into the narrative." --Booklist Learn all about Inky the Octopus, an international sensation known for escaping from the New Zealand aquarium in April 2016, in this fascinating picture book from National Book Award nominee and octopus expert Sy Montgomery. Inky had been at the New Zealand aquarium since 2014 after being taken in by a fisherman who found him at sea. Inky had been getting used to his new environment, but the staff quickly figured out that he had to be kept amused or he would get bored. Then one night in 2016 Inky, about the size of a basketball, decided he'd had enough. He slithered eight feet across the floor and down a drainpipe more than 160 feet long to his home in the sea. Acclaimed author Sy Montogmery reminds readers that Inky didn't escape--but instead, like the curious animal he is, wanted to explore the rest of the vast ocean he called his home.

Just Like Jackie

by

ISBN: 9780062652911

Publication Date: 2018-01-02

Family is family, no matter what it looks like. Readers will cheer for this pitch-perfect story, just right for fans of such books as The Great Gilly Hopkins and Fish in a Tree. For as long as Robinson Hart can remember, it's just been her and Grandpa. He taught her about cars, baseball, and everything else worth knowing. But Grandpa's memory has been getting bad--so bad that he sometimes can't even remember Robbie's name. She's sure that she's making things worse by getting in trouble at school, but she can't resist using her fists when bullies like Alex Carter make fun of her for not having a mom. Now she's stuck in group guidance--and to make things even worse, Alex Carter is there too. There's no way Robbie's going to open up about her life to some therapy group, especially not with Alex in the room. Besides, if she told anyone how forgetful Grandpa's been getting lately, they'd take her away from him. He's the only family she has--and it's up to her to keep them together, no matter what. Praise for Just Like Jackie: "I was truly moved by this refreshing story about a scrappy young heroine and her struggle to protect her family."--Sara Pennypacker, New York Times bestselling author of Pax "Just Like Jackie is a lovely story of acceptance--about what makes a family and how we make our own families, and about embracing our differences."--Ann M. Martin, New York Times bestselling author of Rain Reign "A fresh coming-of-age novel as feisty, funny, and forthright as its protagonist. Robinson overcomes obstacles with wit, grit, and a growing compassion for others, showing us that families are what we make them and happiness is found in the simple gifts we take for granted. A rich, rewarding read all around."--John David Anderson, author of Ms. Bixby's Last Day "As close to perfect as a book for middle grade children can get!"--Cammie McGovern, author of Just My Luck ★ "Stoddard debuts with a quiet but powerful narrative that gently unpacks Alzheimer's, centers mental health, and moves through the intimate and intense emotional landscape of family--what seems to break one and what can remake it. Validating, heart-rending, and a deft blend of suffering and inspiration."--Kirkus Reviews (starred review) "A home-run story that will resonate with all who feel they might not fit into the perfect definition of a family."--School Library Journal "Debut author Stoddard crafts a winning narrator in Robinson. A beautiful story about the true meaning of family, perfect for fans of Lynda Mullaly Hunt."--Booklist

Knights vs. Dinosaurs

by

ISBN: 9780062686237

Publication Date: 2018-10-23

An ALA Notable Title "Absurdly entertaining. Victorious on all fronts."--Booklist (starred review) Renowned for their courage, their chivalry, and their ability to fight mythical creatures, the Knights of the Round Table must face their most dangerous opponents yet--DINOSAURS! This heavily illustrated middle grade novel from award-winning author and artist Matt Phelan is a hilarious, rip-roaring tale of derring-do perfect for reluctant readers and fans of How to Train Your Dragon and The Terrible Two. Let me tell you a secret about the Knights of the Round Table: they don't have much to do. The realm is at peace and dragons are few and far between. So Merlin decides to send the knights out on a real adventure to a world filled with the most terrible lizards of all: DINOSAURS! Knights vs. Dinosaurs is a highly illustrated, fast-paced adventure full of uproarious knightly hijinks, surprising secrets, and terrifying dinosaurs. With art on nearly every page, including an epic fight scene depicted in several graphic-novel style spreads, this engaging story is Monty Python for young middle school readers. A great choice for reluctant readers, aspiring knights, and fans of Peter Brown's The Wild Robot. "This rollicking story is suspenseful and silly. An excellent choice for all readers."--School Library Journal (starred review)

A Lady Has the Floor

by

ISBN: 9781629794532

Publication Date: 2018-01-30

Written in the same vein as the recent best-selling titles I DISSENT and SHE PERSISTED, here is a nonfiction picture book biography of Belva Lockwood, a lawyer, activist and presidential candidate who devoted her life to overcoming obstacles and demanding equality for women. Activist Belva Lockwood never stopped asking herself the question Are women not worth the same as men? She had big dreams and didn't let anyone stand in her way--not her father, her law school, or even the U.S. Supreme Court. She fought for equality for women in the classroom, in the courtroom, and in politics. In her quest for fairness and parity, Lockwood ran for President of the United States, becoming the first woman on the ballot. In this riveting nonfiction picture book biography, award-winning author Kate Hannigan and celebrated artist Alison Jay illuminate the life of Lockwood, a woman who was never afraid to take the floor and speak her mind.

Margot and Mateo Save the World

by

ISBN: 9780062461315

Publication Date: 2018-07-03

A hilarious--and slimy--alien adventure (set on Earth) that the bestselling author of Zombie Chasers, John Kloepfer, calls "fast paced, out-of-this-world fun!" Selected by the Wisconsin Library Association for Outstanding Achievement in children's literature. When Margot Blumenthal removes a bright blue slug alien attached to Mateo Flores's back, the school play co-stars know it's definitely not going to be a regular day at West Cove Middle School. They reluctantly team up and soon discover that the mayor and countless other adults, including Mateo's dad, are infected--which means that West Cove, and possibly all of Earth, is in danger. What will they (and their new scientist friend) do? Ditch class and protect humankind, of course--because one unexcused absence doesn't matter when the world is at stake! This stand-alone middle grade novel is fun, silly, and full of adventure. Young readers will speed through it...if they can stop laughing long enough to turn the page. LITA Excellence in Children's and Young Adult Science Fiction Notable List / Eleanor Cameron List Selection * 2020 Rhode Island Children's Book Award Nominee

The Miscalculations of Lightning Girl

by

ISBN: 9781524767600

Publication Date: 2019-04-02

A lightning strike gave her a super power...but even a super genius can't solve the problem of middle school. This smart and funny novel is perfect for fans of The Fourteenth Goldfish, Rain Reign, and Counting by Sevens. Lucy Callahan's life was changed forever when she was struck by lightning. She doesn't remember it, but the zap gave her genius-level math skills, and she's been homeschooled ever since. Now, at 12 years old, she's technically ready for college. She just has to pass 1 more test--middle school! Lucy's grandma insists: Go to middle school for 1 year. Make 1 friend. Join 1 activity. And read 1 book (that's not a math textbook!). Lucy's not sure what a girl who does calculus homework for fun can possibly learn in 7th grade. She has everything she needs at home, where nobody can make fun of her rigid routines or her superpowered brain. The equation of Lucy's life has already been solved. Unless there's been a miscalculation? A celebration of friendship, Stacy McAnulty's smart and thoughtful middle-grade debut reminds us all to get out of our comfort zones and embrace what makes us different. "Fresh story, great characters, a winner!" --Barbara O'Connor, author of Wish

Monster Mayhem

by

ISBN: 9780735231245

Publication Date: 2018-08-28

Jeremy and Justin are twins, but they couldn't be any more different from each other. Jeremy is a risk taker who likes to get his hands dirty; Justin prefers to read, focus, and get all his facts straight before jumping in. But they do have one important thing in common- They both love video games. When Jeremy wins a cereal-box charm that brings his favorite video game to life, villains and all, he finds that he's in way over his head. Justin knows everything there is to know about the rules of the game-he read the handbook, of course-and Jeremy isn't afraid to try new things. Can these two mismatched brothers work together to beat the video game that has become their life?

Nightbooks

by

ISBN: 9780062560087

Publication Date: 2018-07-24

A boy is imprisoned by a witch and must tell her a new scary story each night to stay alive. This thrilling contemporary fantasy from J. A. White, the acclaimed author of the Thickety series, brings to life the magic and craft of storytelling. Alex's original hair-raising tales are the only thing keeping the witch Natacha happy, but soon he'll run out of pages to read from and be trapped forever. He's loved scary stories his whole life, and he knows most don't have a happily ever after. Now that Alex is trapped in a true terrifying tale, he's desperate for a different ending--and a way out of this twisted place. This modern spin on the Scheherazade story is perfect for fans of Coraline and A Tale Dark and Grimm. With interwoven tips on writing with suspense, adding in plot twists, hooks, interior logic, and dealing with writer's block, this is the ideal book for budding writers and all readers of delightfully just-dark-enough tales. * Summer 2018 Kids' Indie Next List * YALSA Best Fiction for Young Adults Nomination * 2019-2020 Florida Sunshine State Young Readers Award * 2020 Rhode Island Children's Book Award Nominee * Bank Street Best Children's Book of the Year 2019 (9-12)*

The Peculiar Incident on Shady Street

by

ISBN: 9781481477048

Publication Date: 2017-10-10

A girl unravels a centuries-old mystery after moving into a haunted house in this deliciously suspenseful mystery. Tessa Woodward isn't exactly thrilled to move to rainy, cold Chicago from her home in sunny Florida. But homesickness turns to icy fear when unexplainable things start happening in her new house. Things like flickering lights, mysterious drawings appearing out of nowhere, and a crackling noise she can feel in her bones. When her little brother's doll starts crying real tears, Tessa realizes that someone--or something--is trying to communicate with her. And it involves a secret that's been shrouded in mystery for more than one hundred years. With the help of three new friends, Tessa begins unraveling the mystery of what happened in the house on Shady Street--and more importantly, what it has to do with her!

A Pup Called Trouble

by

ISBN: 9780062685223

Publication Date: 2018-02-13

Fans of classic animal stories like Pax and A Dog's Way Home will howl over the heartwarming adventures of a coyote pup lost in New York City. Brimming with curiosity, Trouble can't wait to explore the world beyond Singing Creek. So one morning the coyote pup stows away in the back of a truck and ends up lost in the heart of New York City. While Trouble misses his siblings, he quickly makes friends in Central Park's Ramble: a prankster crow, a timid opossum, and a poetic poodle. Before long, he goes from howling for home to wondering if he could make a life in the city forever. But when word gets out that a coyote is running wild on city streets, Trouble must choose between the risks of being caught and the dangers of a long journey home. Inspired by true stories, this accessible read from the award-winning author of A Dog's Way Home will resonate with anyone who's ever felt torn between the longing for adventure and the call of home. An appendix with real accounts of wild animals trapped in the city adds to the fun!

The Rhino in Right Field

by

ISBN: 9781534406261

Publication Date: 2018-07-10

"Laugh-out-loud fun...A winner in every way." --Kirkus Reviews (starred review) "Funny and good-hearted." --Publishers Weekly A boy who loves baseball must get past his hard-working immigrant parents--and the rhino in the outfield--to become a batboy in this laugh-out-loud middle grade novel in the tradition of The Sandlot. Nick wants to change his life. For twelve years, he's done what his hard-working, immigrant parents want him to do. Now he's looking for his own American dream and he thinks he's found it. The local baseball team is having a batboy contest, and Nick wants to win. But the contest is on a Saturday--the day Nick has to work in his father's shop. There's one other tiny--well, not so tiny--problem. A 2,000-pound rhinoceros named Tank. Nick and his friends play ball in the city zoo--and Tank lives just beyond the right field fence. Nick's experience getting the ball out of Tank's pen has left him frozen with fear whenever a fly ball comes his way. How's a lousy fielder going to win the contest? Nick practices every day with his best friend, Ace, and a new girl who has an impressive throwing arm! But that's not enough--to get to the contest, Nick has to lie to his parents and blackmail his uncle. All while dodging the school bully, who's determined to win even by playing dirty. Nick will need to keep his eye on the ball in this fast, funny story about a game that can throw you some curveballs--just like life!

Saving Winslow

by

ISBN: 9780062570703

Publication Date: 2018-09-11

Indie Next List Pick · ALA Notable Children's Book · Texas Bluebonnet Award Winner "A winning tale of love." --Kirkus (starred review) Perfect for fans of Charlotte's Web and The One and Only Ivan, Saving Winslow is an uplifting modern classic in the making about a young boy who befriends an ailing newborn donkey and nurses him back to health, from New York Times bestseller and Newbery Medal winner Sharon Creech. Louie doesn't have the best luck when it comes to nurturing small creatures. So when his father brings home a sickly newborn mini donkey, he's determined to save him. He names him Winslow. Taking care of him helps Louie feel closer to his brother, Gus, who is far, far away in the army. Everyone worries that Winslow won't survive, especially Louie's quirky new friend, Nora, who has experienced loss of her own. But as Louie's bond with Winslow grows, surprising and life-altering events prove that this fragile donkey is stronger than anyone could have imagined. Written in the spirit of Creech favorites Moo and Love That Dog, this standout tale about love and friendship and letting go will tug at the heartstrings. "This heartwarming story is sure to be a hit with fans of E. B. White's Charlotte's Web and Kate DiCamillo's Because of Winn-Dixie." --School Library Journal (starred review) "Creech packs a tremendous amount of emotion between the lines of her understated prose. Animal lovers in particular will relish Louie's hard-won triumphs and find joy in Winslow's strength." --Publishers Weekly (starred review) "Woven into this narrative is a convincing portrayal of human growth and blossoming--the story is told simply but subtly, celebrating the unexpected strength of the vulnerable." --Horn Book (starred review)

The Season of Styx Malone

by

ISBN: 9781524715953

Publication Date: 2018-10-16

A CORETTA SCOTT KING HONOR BOOK AND THE WINNER OF THE BOSTON GLOBE HORN BOOK AWARD FOR FICTION! "Extraordinary friendships . . . extraordinary storytelling." --Rita Williams-Garcia, Newbery Honor and Coretta Scott King Award-Winning author of One Crazy Summer Meet Caleb and Bobby Gene, two brothers embarking on a madcap, heartwarming, one-thing-leads-to-another adventure in which friendships are forged, loyalties are tested . . . and miracles just might happen. Caleb Franklin and his big brother Bobby Gene are excited to have adventures in the woods behind their house. But Caleb dreams of venturing beyond their ordinary small town. Then Caleb and Bobby Gene meet new neighbor Styx Malone. Styx is sixteen and oozes cool. Styx promises the brothers that together, the three of them can pull off the Great Escalator Trade--exchanging one small thing for something better until they achieve their wildest dream. But as the trades get bigger, the brothers soon find themselves in over their heads. Styx has secrets--secrets so big they could ruin everything. Five best of the year lists! NPR, HornBook, Kirkus Reviews, SLJ, Shelf Awareness Five starred reviews!

Science Comics: Solar System

by

ISBN: 9781626721418

Publication Date: 2018-09-18

With Science Comics, you can explore the depths of the ocean, the farthest reaches of space, and everything in between! These gorgeously illustrated graphic novels offer wildly entertaining views of their subjects. In this volume, get up close and personal with Earth's nearest neighbors--Venus with its acid rainstorms, Saturn and its rings of ice, and the heart of it all, the Sun. Humans have always been fascinated by outer space and we're learning more about our solar system every day. Did you know that our Solar System was born from a cloud of cosmic dust? That Jupiter's red spot is really a raging storm? Join Sara, Jill, and their space-faring pets on a quest to learn more about the wonders of our Solar System--and beyond!

The Train of Lost Things

by

ISBN: 9781524739393

Publication Date: 2018-03-20

A magical story about a boy's love for his dying father and his journey to the mythic Train of Lost Things, where beloved lost objects are rescued and protected until they can be returned. Perfect for fans of The Phantom Tollbooth, The Bridge to Terabithia, and Lost in the Sun. Marty cherishes the extra-special birthday present his dad gave him -- a jean jacket on which he's afixed numerous buttons -- because it's a tie to his father, who is sick and doesn't have much time left. So when his jacket goes missing, Marty is devastated. When his dad tells him the story of the Train of Lost Things, a magical train that flies through the air collecting objects lost by kids, Marty is sure that the train must be real, and that if he can just find the train and get his jacket back, he can make his dad better as well. It turns out that the train is real -- and it's gone out of control! Instead of just collecting things that have been accidentally lost, the train has been stealing things. Along with Dina and Star, the girls he meets aboard the train, Marty needs to figure out what's going on and help set it right. As he searches for his jacket, and for a way to fix the train, Marty begins to wonder whether he's looking for the right things after all. And he realizes that sometimes you need to escape reality in order to let it sink in. In this achingly beautiful adventure, it is the power of memories, and the love between a father and son, that ultimately save the day. Praise for The Train of Lost Things: "Paquette writes with compassion and a childlike sense of belief, and Marty's journey--both personal and fantastic--will speak to readers on many levels." --Booklist "Marty's inner dialogue will appeal to readers of Gordon Korman, Jeff Kinney, and Dav Pilkey." --School Library Journal "Marty's pain at the imminent loss of his father is keenly felt, and Paquette deftly balances the emotional weight of his fear and grief with his fantasy journey on a train flying through the universe." --Bulletin of the Center for Children's Books "Kids everywhere can relate to the sorrow of losing a cherished item, giving this narrated adventure story a wide appeal [and] readers will connect with the unconditional love and hope that exists between parent and child." --School Library Connection
RICBA 2020
Students in grades 3 and 4 who read at least three books from the RI Children's Book Award nominees will be eligible to vote for their favorite book in February.