Step One:
Create a list of the sources you use WHILE you are doing your research project, not after.
This way you can cut and paste your sources as you use them rather than try to remember what you used at the end of the research process. Open a New Google Document now and name it (for example, Sources for Social Studies Research Project) in the far left hand corner window.
Step 2:
Create Citations
1. One of the best sources for creating citations is the Online Writing Lab at Purdue University. This source tells you HOW to set up different types of citations using MLA formatting. This is the only format we use in Warwick Schools.
Click here to get to the website: The OWL at Purdue
2. There are also websites that create a citation for you; you then cut and paste the information into your own Google Document.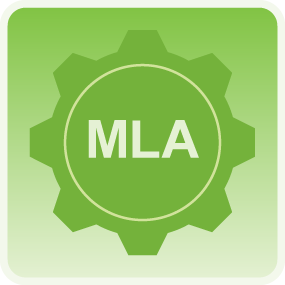 b. If you're in Google Docs, Tools can help you create a citation.
Go to Tools
Click on Citation
Follow the steps to create an MLA citation
Here's a video from Librarian Melanie Roy giving you step-by-step directions on how to create a citation: Video
c. EasyBib is another citation maker, and works much like Citation Maker.